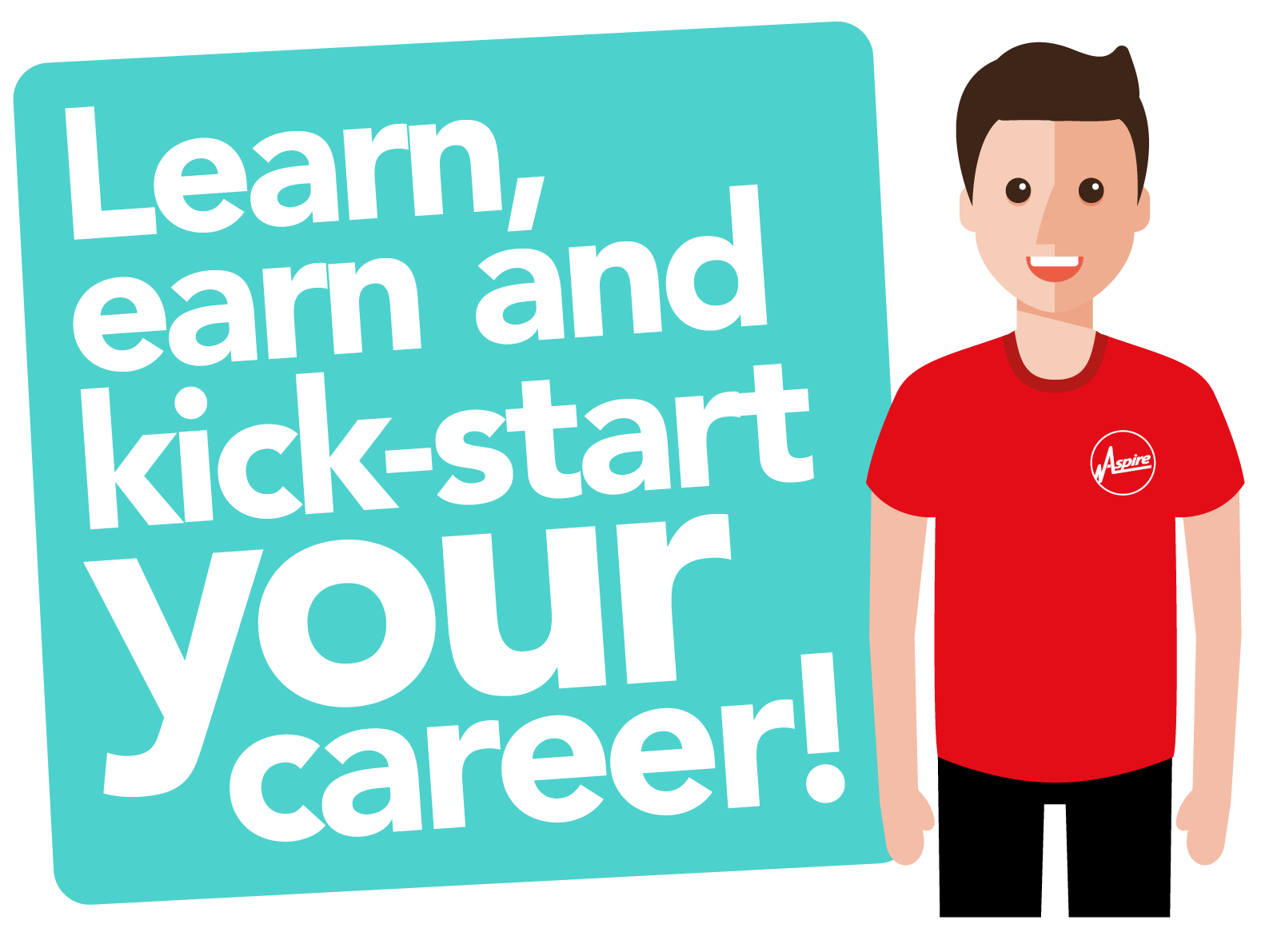 Creating the next generation of leaders in PE, sport and physical activity.
Accredited apprenticeships for young people
Starting out in the working world is daunting, particularly when you're trying to get a foot in the door in your desired industry.
Gaining sector-specific qualifications and practical experience will give you the backing to not just break into the industry but thrive.
Our apprenticeships offer a supportive and practical way for you to gain the skills and experience you need to succeed in the sport and physical activity sector.
This is your chance to earn while you learn, kick-start your career and make a difference. Set yourself up for long-term success and have a lasting impact on the health and happiness of children, families and communities.

Intermediate
Apprenticeships
Level 2
Equivalent to five GCSE passes.
Level 2 Community Activator Coach
Plan, deliver, and reflect on the delivery of sport and activity opportunities within a school, local community, or sports organisation to help make a difference to health and well-being.
Advanced
Apprenticeships
Level 3
Equivalent to two A-Level passes.
Level 3 Community Sport and Health Officer
Enhance your coaching skills to deliver fun, inclusive and engaging activities that help to bring about a change in physical activity habits.
Download our fact sheet
Level 3 Teaching Assistant with PE and School Sport Specialism
Develop and enhance your classroom practice, teaching skills and understanding of the PE curriculum to help schools meet strategic priorities and national targets for physical activity and PE.
Download our fact sheet
Higher
Apprenticeships
Level 4
Equivalent to a Higher National Certificate (HNC), or the first year of an undergraduate degree.
Level 4 School Sports Coach
Work both autonomously and collaboratively to design and deliver progressive and engaging coaching programmes that align to wider curriculum plans, developing participants' skills and performance.
Download our fact sheet
Award-winning training provider.
We specialise in PE, sport and physical activity. We tailor our apprenticeships to suit the needs of your organisation and structure the training to work alongside the job role.
Multi award winning provider.
Experienced specialist in the sport and physical activity sector.
Quality apprenticeship programmes delivered with added value training and qualifications.
Blending learning programme providing information, advice and guidance for learners.
Ongoing dedicated account management.
Support employers to access apprenticeship incentive grants.
Support learners into employment, further training, or higher education.
Actively working with over 120 organisations.
Skills festivals, including sports and education CPD, guest speakers, apprenticeship networking and sharing of good practice.
I started my first coaching job when beginning the course, so I had little knowledge on the coaching and sport industry. The course has allowed me to apply the theory, knowledge, and development into my daily job roles. I have improved greatly with becoming a camp leader on our HAF programmes, being responsible for a team of causal staff, designing camp structures and becoming a role model within the schools and community settings I interact with.
I've never done coaching or teaching, the programme has improved my knowledge, ability to work in a team and confidence, and I've motivated girls to take part in PE and extra-curricular activities.""I've managed to engage with ITV to come into the school, providing them with huge publicity for a world sports day looking at different countries and cultures.
I am more confident now that I have successfully completed the programme. I am using my new skills every day to enrich the lives of the children in school. I have been offered a permanent post in school now I have completed the course.
If you're interested in the apprenticeships and would like to find out more, complete the form below to speak to one of our team.
Looking for
something else?